Annual Course on Field Techniques and Tropical Ecology at Cocha Cashu Biological Station, Manu National Park
Organised by San Diego Zoo Global Peru
This course aims to provide Peruvian undergraduate and graduate students with the up-to-date tools and theoretical basis on tropical ecology that are key to managing forests and protected areas in tropical lowlands. As part of the course each participant will design and conduct a basic research project and complete the data collection at Cocha Cashu Biological Station. We hope this research may be used to meet requirements for an academic degree or professional certification.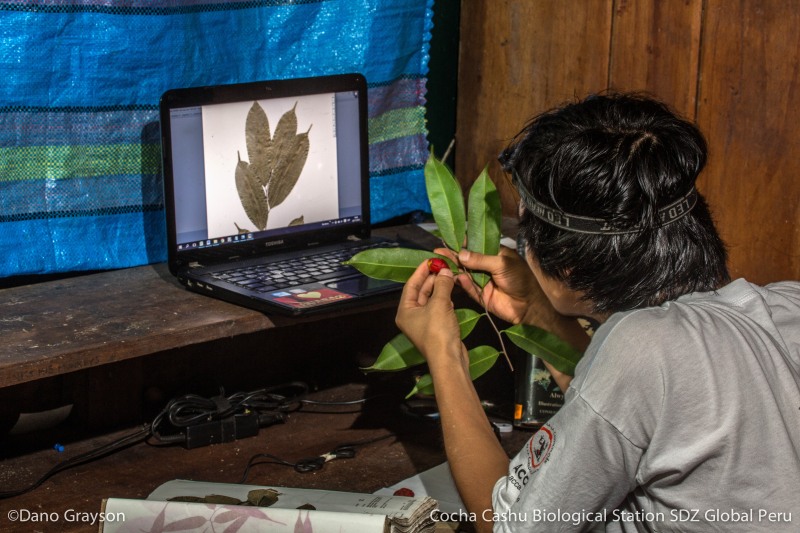 CONTENT
The course has a strong emphasis on design and implementation of research projects aimed at solving problems of biodiversity conservation, management of tropical ecosystems, and protected areas management. It therefore focuses on  teaching, within a short period, advanced topics on tropical ecology, research design, field techniques,  anddata analysis and interpretation.
REQUIREMENTS
You are an intermediate or advanced undergraduate or graduate Peruvian university student in biology or careers related to natural resource management. Participants are expected to have completed courses in biology, basic tropical ecology, taxonomy and/ or systematics.
COSTS
Selected participants only cover their travel and accommodation expenses to the city of Cusco (including a 3 night stay). Transport costs between Cusco and the station, as well as meals and accommodation at Cashu are covered by the organizers.
ADDITIONAL INFORMATION
The course traditionally takes place between the beginning of September and the end of November. For additional information please contact course coordinator Roxana Arauco.