This document describes the research priorities that Cocha Cashu Biological Station seeks to actively promote in the next 10 years. Thus, the selected research themes will guide our efforts in the search for funds, engage universities and professors, designing training courses, support outstanding students among other actions.
The research themes outlined below, if implemented by teams of innovative and talented scientists, will help address some of the big problems facing conservation in Manu National Park and Amazonian ecosystems generally. Eleven lines of research were selected:
Monitoring for conservation.
Implementing and improving Manu National Park Monitoring Plan.
Interdisciplinary, intercultural research including Art.
Landscape ecology to detect and monitor change and to provide ecological covariates for organism-focused research.
Ecological resilience and restoration using CCBS as a control site.
Preferred target species for research (the same as for conservation monitoring above).
Ecological interrelationships involving species that have a disproportionate influence on ecosystem processes ("keystone" species).
Interactions between terrestrial and aquatic ecosystems.
Seasonality, productivity, phenology, and resource availability in lowland ecosystems.
Local impacts of global climate change.
Other research areas of importance.
For each of these general lines, we have identified research topics that give greater precision to the desired research outcomes. It is expected that in the near future specialized working groups can give greater precision to the above lines setting the research questions and hypotheses to test.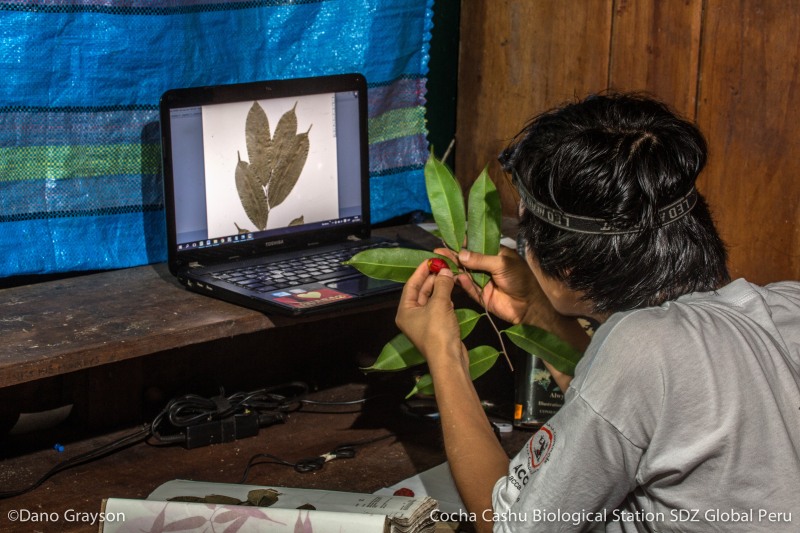 It is important to note that Cocha Cashu is a prime location that provides research opportunities in an environment with very low human impact; not many places with this feature are available in the Amazon. For this reason, those research topics that have not been prioritized will always have a place at the station and will be welcome as it is today.
This is a living document and will evolve with input from Station investigators and changing priorities as a result from emerging knowledge in conservation and science. Please contact Cesar Flores if you would like to know more!